Workout Essentials For Beginners: What To Bring To The Gym First Time
Remember the first day of school nervousness post long summer vacation? I happened to experience the same when I enrolled myself in a fitness studio. I thought grown-ups don't really get nervous on such occasions. Well not all, but some do get nervous or anxious simply because it is something new, not common or you fear not being ready. And how do we tackle it? Let us guide you with the workout essentials for a beginner.
These workout essentials should serve as a checklist for your first day at the Gym as well as how to choose your gym wear.
1. Workout Clothing:
The fabric should wick away the moisture made with lycra or polyester blends. Yes, the fabric is costly compared to cotton Tshirt but it lasts long and keeps you comfortable during the workout. Don't go for Cotton t-shirts that will hold the moisture and make your day at Gym tough.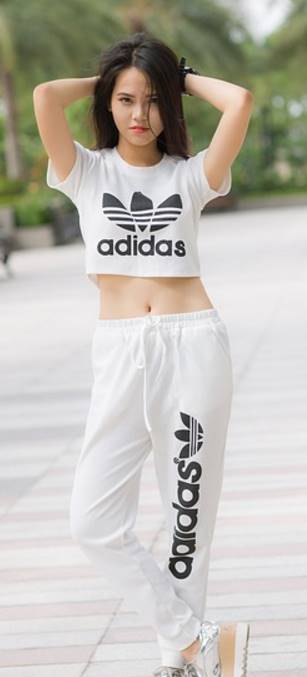 2. Footwear:
No Flip Flops or sandals. Make sure to invest in Shoes that fit well and support you. Avoid using your workout footwear for other regular activities. Right footwear not only improves your posture, balance but also reduces the risk of injuries.
3. Hair Gear:
IF you have long hair ensure you tie them away from your face preferable in a bun style to avoid any distractions and swift movement during your exercise. You can go for headbands in case of bangs or short hair.
4. Jewellery:
This better be left home. Sweat and metal: will only lead to allergic reactions. Also, the discomfort will make working out a Task.
5. Innerwear:
This really needs a good thought. Women should go for Sports Bras. A good chest support will ensure you make most of all the high-intensity workouts without any injury, discomfort or sagging.
6. Right fit:
When deciding on a workout gear for the body, opt for the right fit and not loose fit. The bagginess only makes you more accident prone.
7. Moisturizers:
Heavy moisturizer will make your skin slippery and make it difficult for you to get a grip making it more accident prone. Avoid moisturizing right before the workout.
Above workout essentials are not gender-specific, it is more about giving importance to what you wear or carry at the Gym because nobody wants those sweat lines or patches or sit uncomfortably in a corner for your regular fabric does not let you try your hand at high-intensity workouts.
Apart from these below can serve as a checklist for Girls, what you should carry in your duffle Bag when heading to a Gym.
---
Also read: How To Reduce Belly Fat In A Week At Home: The Complete Guide
---
Gym bag essentials for her:

Let us take a look at some workout essentials for girls.
1. Deo :
Post Workout use
2. Hair tie, pins :
To secure all the hair in place
3. Towel :
Yes many Gyms provide you with towels but for hygienic purposes it is best to carry your own towel.
4. Water Bottle :
Remain hydrated and carry water bottle always
5. Band Aids :
Have these handy, you never know what leads to chaffing or any minor cut, injury. A Band aid in place will ensure your don't make a small cut worse or prone to infection.
6. Hand Sanitizer :
Hygiene! All the gears get so sweaty with so many attendants using it. A Hand Sanitizer will ensure you don't attract the wrong bacteria or catch any infection.
7. Plastic Bags :
For the extra sweaty workout wear post your Gym session
8. Flip Flops :
Post workout it is best to get rid of sweaty socks when heading back Home or for a Shower.
9. Bag of Nuts :
Small protein pack or dry fruits in your duffle bag is good to regain energy post your workout when heading back home.
Gym bag essentials for guys:

Not that a Man's workout essentials differ much, but a handy checklist is always helpful.
1. Odor Absorbing Laundry Bag :
This has to be a must, Odor absorbing Laundry bags by Tide are good and within budget. Not that it works magically well in Odor control but it is always better to have this than to leave other regular bags with unbearable stink.
2. Bag Deodrizer :
 Sport bag deodorizers are a must to avoid smelly bags. Feeling fresh is a must when you hit the Gym and a good refreshing smell only adds to it. Go for some bag and shoe deodorizers to ensure you smell good all the time.
3. Body Spray :
Yes a spray and not deodorant. It is better to apply deodorant at night for it work on sweat ducts, moreover not all Guys tend to wax their underarm Hair and deo is a must in your gym bag. Don't forget- Moderation is the key.
4. Instant cold or Hot packs:
Your medical kit should have these, this old fashion way of pain relief is best than any other pain killer pills and hey, easy to carry!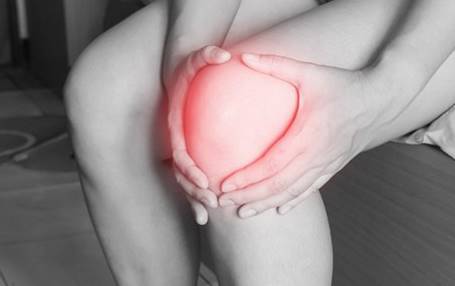 5. Shower foot wear or flip flops :
A shower post workout is a must and It is pointless to have a shower and step into same workout footwear and socks. It is better to pack them with a shoe deodorizer in the bag and step into a pair of flipflops.
6. Protein shaker, Water bottle, Snack bars :
Somethings better not be common or public and protein shaker, water bottle are just some of them.
7. Wet wipes :
Now not all men tend to wax their hands and legs, it is a personal choice. In such cases a simple sanitizer won't be of much help. Sliding a wet wipe is more advisable.
Now with above post we have tried to answer the question : what to bring to the gym first time.
But then the list might have made you wonder  about the right workout bag.
Duffle bags are practical and easily available but if you wonder about stacking your shoes separately and not in the same compartment as other things in your duffle bag then you can go for below options:
Sports bag with shoe pocket: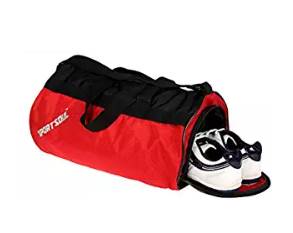 Gym or sports bag with multiple pockets for more organized version of duffle bag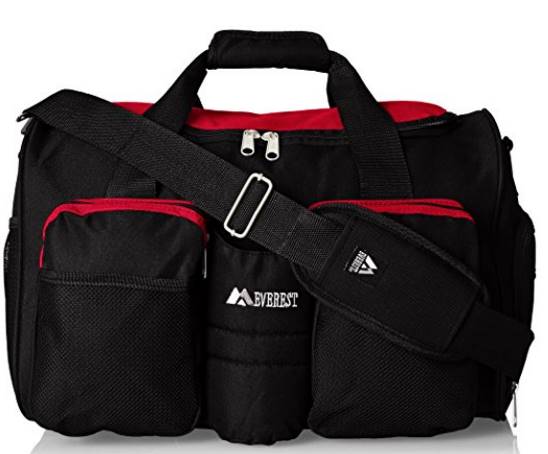 These bags are available online here!
So, I hope now you know about the basic workout essentials for men and women.