Vaseline Intensive Care Cocoa Glow Review
The first thing to come to my mind with winters would be VASELINE. Come winters and I would stock up on those tiny vaseline clear petroleum jelly tubs. Probably my first skin care product after Johnsons! With time vaseline expanded and they got us nourishing body lotions and creams, I happened to try cocoa cream and here I am with Vaseline Intensive Care Cocoa Glow Review.
1.The Packaging of Vaseline Body Lotion Cocoa Glow:
Vaseline Body Lotion Cocoa Glow comes in a Brown color bottle. The bottle has a flip open cap that makes it spill-proof. This lotion also available in the lid as well as pump packaging.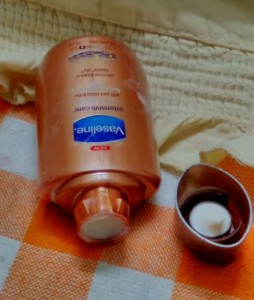 2.Vaseline Body Lotion Cocoa Glow Price:
Vaseline Body Lotion Cocoa Glow Price is INR 115 for 100 ml
3.Ingredients:
Rich Cocoa Butter – skin feels refreshed
Conditioning moisturizers – non-sticky hydration
Glycerine – best for skin
4.Product Description:
It contains rich cocoa butter which, prevent your skin from dryness and roughness and give a smooth and soft feel. This specially formulated lotion is enriched also with vitamin E and conditioning moisturizers that leave your skin soft and supple, with a natural glow.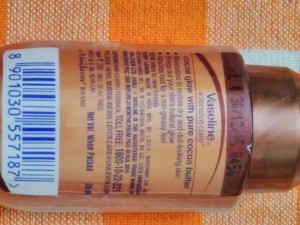 5.Vaseline Intensive Care Cocoa Glow Review-
My Personal Experience:
First of all this product has mild chocolate-like fragrance. If you are a fan of cocoa buttercreams and chocolates like me then this product is a great choice. Firstly, it is perfect for winters and works well for dry and normal skin, being intensive nourishing cream it might be on the heavier side or sticky for oily skin.
Consistency is perfect hence it glides on the skin easily without leaving greasiness.  Also, it gets quickly absorbed by the skin thereby keeping your skin hydrated for a long time.
Colour of this body lotion is not white; it has a tint of chocolate color that is very attractive and soothing too.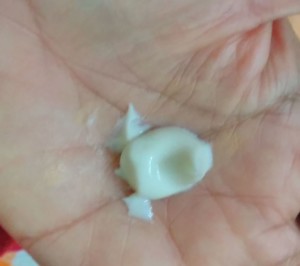 6.Pros:
Glides easily.
Mild chocolate fragrance
Appropriate consistency.
Deeply moisturizes skin and makes it soft and smooth.
Easily available
Budget-friendly
7.Cons:
Maybe find greasy on oily skin
Contains Parabens
8.Rating:
4.5/5
9.Do I recommend buying Vaseline Body Lotion Cocoa Glow?
Most noteworthy, vaseline finds its place in every home in some or the other product and their intensive care winter creams are becoming a fav too. Hence the brand factor or popularity is convincing enough already to try this version of cocoa butter.
In addition to the key ingredients, it has this mild chocolate-like fragrance.Overall Vaseline Total Moisture Cocoa Glow Body Lotion gives your skin soft, smooth glowing as it has key ingredients like cocoa butter, glycerine. As a result, it keeps your skin hydrated for a long time. In conclusion, I would definitely recommend this product for winters as it does all the deep nourishing of the skin to let you enjoy the winters.
Probably the most widely used lotion and seems to be the instant option for dry itchy skin, in addition, its packaging is perfect for travel and leakage proof as well. So, was this Vaseline Intensive Care Cocoa Glow Review helpful? Let us know in the comments below.
Related:
Vaseline Intensive Care Aloe Soothe Review: Vaseline Body Lotion Aloe Vera
Oriflame ESSENTIALS Cold Cream Review
Miraculous recovery of my scar (Thanks to Luminesce Cellular Rejuvenation Serum)
Aquasoft moisturizing lotion review
Spa Ceylon Luxury Ayurveda Green Mint Cooling Foot Scrub review
Luminesce Cellular Rejuvenation Serum product review
The Body Shop hand Cream- Moringa
Patanjali Aloe Vera Gel review or Baba Ramdev Aloe Vera gel review
Luminesce Daily Moisturizing Complex – Product Review
Product review: Instantly Ageless review (anti-wrinkle micro cream)
Aromamagic Almond Nourishing Cream Review- Blossom Kochhar's Aromamagic Store