Types of earrings: The Ultimate guide
No matter how minimalistic your fashion choices are, earrings and watches always find a place in your closet. Many people, in fact, buy outfits post their investment in accessories – this reverse shopping certainly needs skills. Are we not familiar to guilt trips when we notice the unused piece of jewelry in a collection stacked away in a corner. No, we are not guilt tripping you here. But if one gets an idea of what Types of earrings go well with what kind of outfits, it will help us making a wise choice next time at the jewelry counter. And what's the point of buying what you love but you cannot flaunt them.
Read ahead to know the Types of earrings and how you can style them.
1.) Studs

Small and fits onto earlobes. Best for an everyday look. And the variants! So many – pearl, gold, crystal, funky. There is no scope of going wrong with these.
2.) Hoops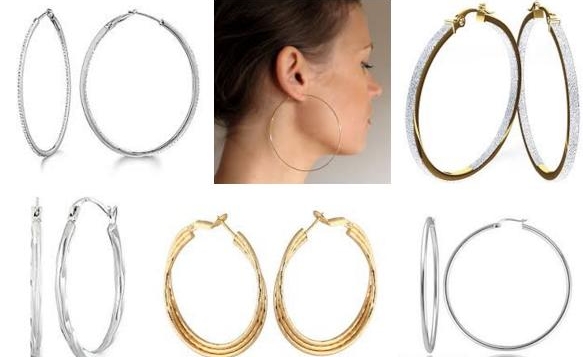 These rings come in various sizes and are good to play with. You can team them with anything be it turtleneck tops, strapless tops or normal v neck tops. Stick to less fancy and non-beaded ones if you have big cheeks and your hair is tied up in a ponytail or a bun.
3.) Long hooks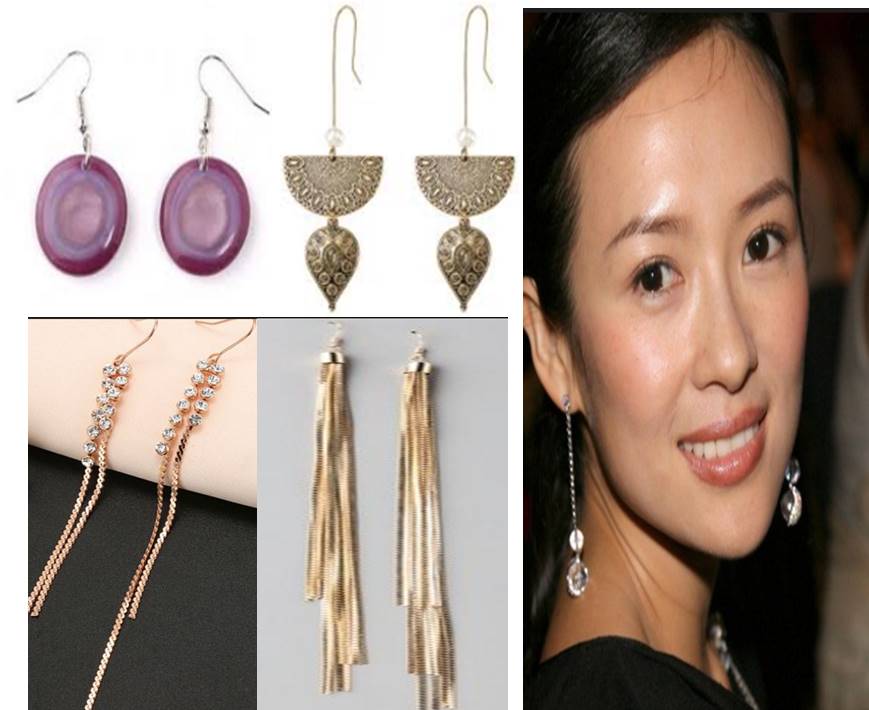 They dangle! They dance! Adds more length to your overall facial features. And can go long upto shoulders. A simple diamond string is a must have.
4.) Cuffs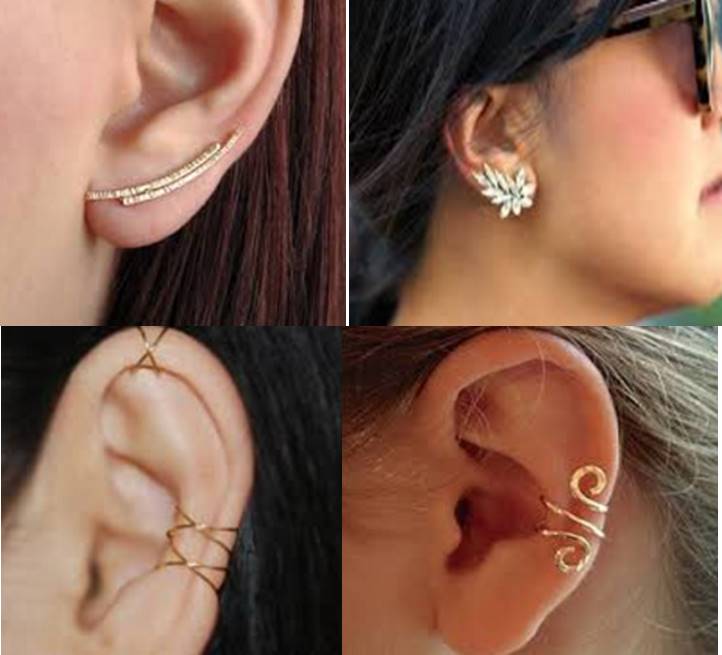 It is in trend and adds a different edge to your look. Wear a diamond or metal stud and pair them with ear cuff. You can pair these accessories with jackets and tees instead of hoops and hooks. It works best for people who prefer no dangles and less fuss. Unlike other earrings that dangle or work downwards, these are more towards cuff and ear curves than dangles alone.
5.) Ethnic or filigree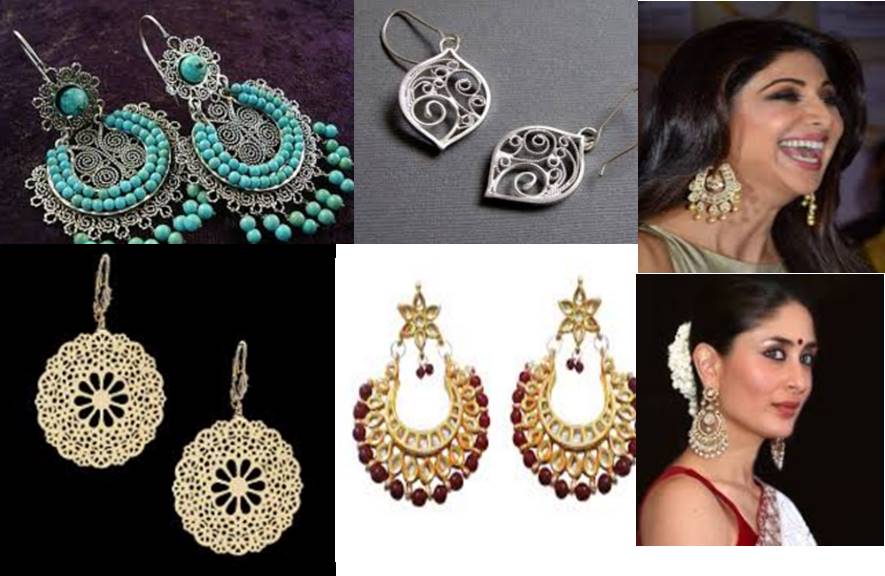 Eye catchy! These earrings are heavy and have intricate designs. Styling them is not as convenient as the other types but hey! By that, we don't mean it needs some serious style guru tips. You need to understand the overall outfit and how loud you can go with it. Also the makeup you are sporting, hairstyle. Etc. these are more of occasional wears. Chaandbaalis are in trend. Do give these a try.
6.) Boho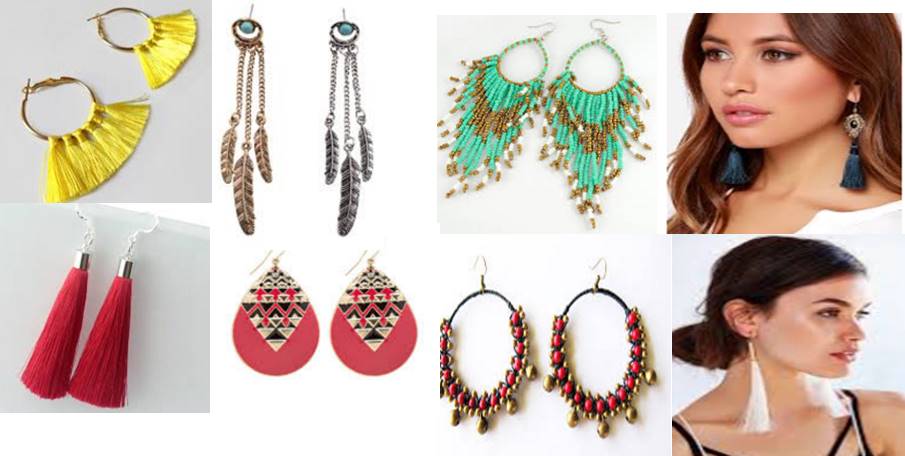 Beaded, tassels, feathers, thread work, colors and so much more. Pairing them is fun and you have to go lighter with other pieces in your ensemble to avoid over-accessorizing the look.
So, what is your favorite type? Let us know in the comments below. Also, check out these really common fashion blunders that make you look ghastly!