Maybelline Colossal Kajal Review and Swatches: Maybelline Colossal Kajal
Maybelline Colossal Kajal Review and Swatches:
Today I'm going to review the Maybelline Colossal Kajal. Take a look at this Maybelline Colossal Kajal Review and see how it turned out for me.
The packaging of Maybelline Colossal Kajal:
Maybelline Colossal Kajal comes in a pretty and sunny yellow packaging. It is nicely packed inside with a tip that looks very dark. This Kajal seems darker because it's packed with yellow color. It is easy to carry and it won't take a lot of space in your makeup bag.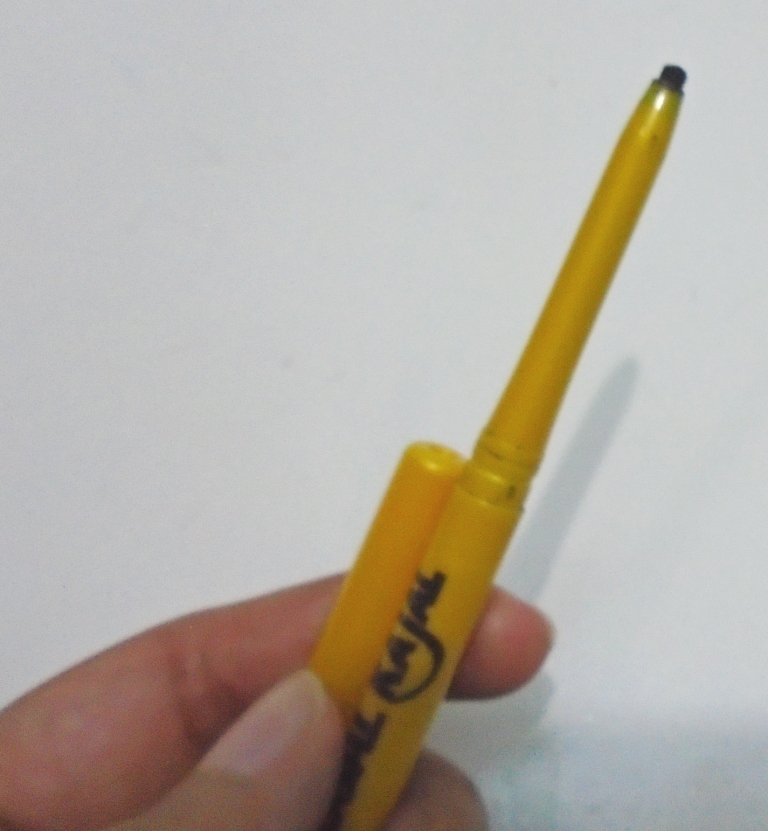 Maybelline Colossal Kajal Price:
Maybelline Colossal Kajal Price is Rs Rs 175
Ingredients:
Enriched with nourishing ingredients and Vitamin E to soothe the eyes
Product Description:
"Introducing the New Maybelline Colossal Kajal. The deepest black Kajal creates bold lines and is smudge free. Choose the Maybelline Colossal Kajal and let your eyes do all the talking. Being easy to apply as well as remove, this Kajal is a must-have for a modern, fashion-conscious woman with a busy lifestyle."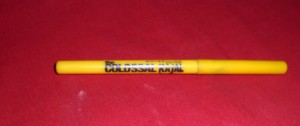 My Maybelline Colossal Kajal Review: Personal Experience:
This is creamy, soft and gives a smooth finish on the eyes. The Kajal pencil glides smoothly on the upper lash line as well as the waterline, though you have to stretch your eye a little bit. The Kajal sets to a perfect matte finish within a few seconds of its application.
It's quite a jet black color and gives a nice color in a single stroke. A second swipe is needed to get the darkest shade. It doesn't tug on the eyes and doesn't cause any stinging or irritation. The staying power is 6-8 hours and even more on the upper eye if you are using it as a liner. After 8 hours it fades a little bit but doesn't vanish completely. It's smudge-proof and doesn't bleed in the undereye eyes.
In just a single swipe, it creates a bold line that makes your eyes look beautiful. Multiple swipes of this Kajal gives your eyes a really intense look.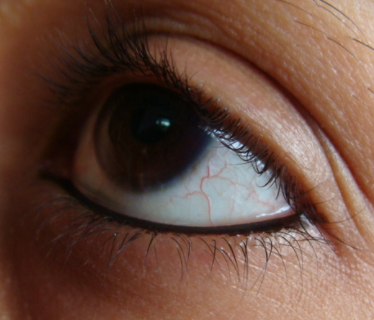 Pros of Maybelline Colossal Kajal:
Attractive packaging
Smooth, creamy texture
Glides without tugging
Doesn't irritate the eyes
Long wearing
Doesn't give raccoon eyes
Very affordable!
Cons of Maybelline Colossal Kajal:
Not completely smudge-proof
Doesn't stay for 12 hours!
Smudges near the corners.
Fades from the waterline after 4 to 5 hours.
 Rating:
4.5/5
Do I recommend buying Maybelline Colossal Kajal?
Maybelline Colossal Kajal is an excellent product for those looking out for a good budget kajal. It's sufficiently dark and stays on well. It may not stay for 12 whole hours but it's still an amazing product! It does not irritate the eyes! Definitely recommended!
Related:
The trick for a perfectly winged eyeliner!
Maybelline Hyper Glossy Electrics Eyeliner Review – Lazer Green
Lakme Eyeconic Kajal Black Review and Swatches
Elle 18 Eyeliner Review: Water Resistant Black Out Liner Review and Swatches
Blue Heaven Eyeliner Review and Swatches
Maybelline Volum' Express The Falsies Waterproof Mascara Review