Lakme Lip Love Lip Care Strawberry Review, Swatches and Price
Winter is here and with that comes dry chapped lips and dry skin.Therefore we need to stock up on winter skin care and makeup essentials. In that case best, to begin with, would be a lip balm and here we are with Lakme lip love lip care strawberry review, a balm with a pretty pink shade. Read ahead to know more on Lakme lip love lip care strawberry and if this should be your next purchase.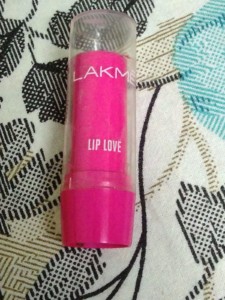 1.Packaging of Lakme lip love lip care strawberry:

It comes with a transparent cap in a twist up lipstick bullet, which makes it very travel-friendly and it also looks very pretty.The fact that the entire color of the plastic bullet is similar to the product, makes it more handy and visible when you just carry it in your large vanity bag. As a result, this has become a go-to balm or product for me.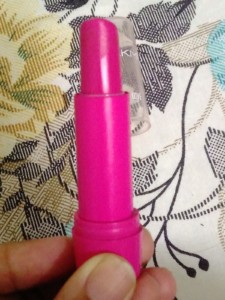 2.Price of Lakme lip love lip care strawberry:
INR 200 for 3.8 grams
3.Ingredients:
Not mentioned. It has shelf life of 24 months
4.Product Description:
Lakme Lip Love Lip Care is a range of dual-core lip balms. It deeply moisturizes and protects your lips with SPF-15 and nourishing core. It comes in various shades like cherry, strawberry, raspberry, grape, and much more. The creamy texture of this lip care balm glides easily on lips. It is very smooth on lips and gives a feeling of deeply moisturized lips.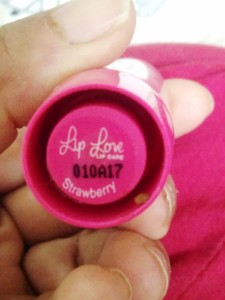 5.Lakme Lip Love Lip Care Strawberry Review: My Experience:
I just love this lip care balm. It is a super moisturizing balm with a slightly fruity smell. The color of this balm is almost transparent. Multiple swipes can give you a very light pink shade. SPF protection is another plus point in this product. It is a dual-core lip balm as a result of which the application is smooth, it glides easily on lips because of the creamy texture. The smell is pleasant and faint.
6.Lakme Strawberry Lip Love swatches: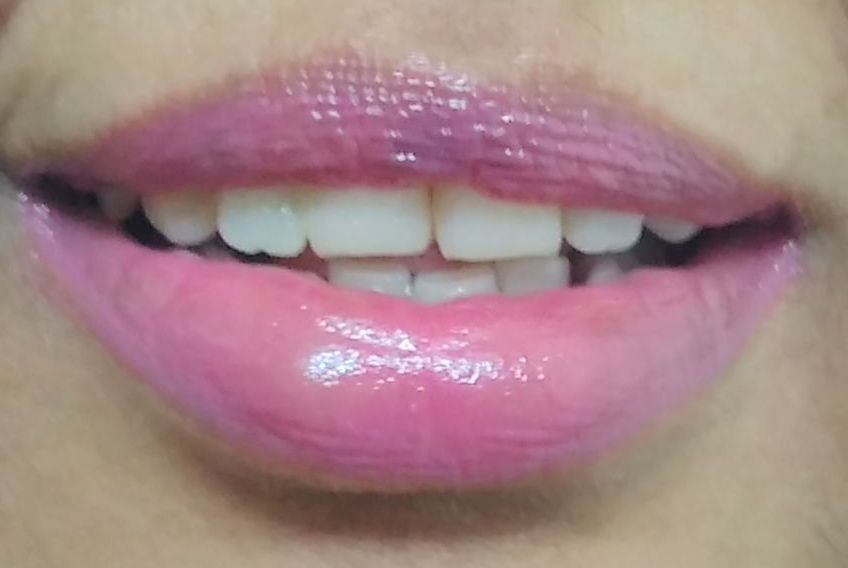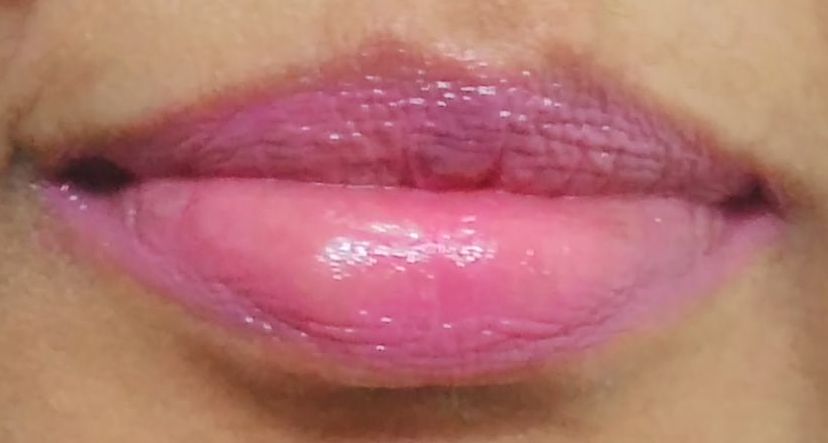 7.Pros of Lakme Lip Love Strawberry:
It is  a perfect pink tint
Glossy and very smooth on lips
Budget-friendly
Deep moisturizing
SPF-15 protect from sun damage
8.Cons of Lakme Lip Love Strawberry:
Ingredients not mentioned
9.Rating:
4.9/5
10.Do I recommend buying Lakme Lip Love Strawberry?
In conclusion, It is dual-core thereby giving it a buttery soft texture. Therefore it hydrates dry lips and also gives a nice pink color. Furthermore, it comes with  SPF15 protection. I strongly recommend this Lip Balm to everyone. Especially relevant in winters for dry chapped lips.
So, is this Lakme Lip Love lip care strawberry review helpful? Let us know in the comments below.
Other Products Worth Trying Out From Lakme range:
Lakme 9 to 5 Lipstick Shades With Price and Swatches: Primer + Matte
Lakme Enrich Satin Lipstick Review: Shade- P158
Lakme 9to5 Lipstick Rose Management Review
Lakme 9to5 Lipsticks Review And Swatches- Wine Play
Lakme 9to5 Lipstick Pink Shades: Pink Colar Review
Lakme 9to5 Lipstick Peony Goal Review And Swatches
Lakme 9to5 Lipstick Pink Bureau Review
Lakme 9to5 Lipstick Toffee Nexus Review and Swatches
Lakme 9to5 lipstick review- Tea Break
Lakme 9to5 lipstick shades for fair skin: Pink Slip review
Lakme 9to5 Lipstick Red Chaos Review and Swatches
Lakme 9to5 Lip Color- Brownie Point Review
Lakme 9to5 Lipstick coffee command review
Lakme 9to5 Lipstick Red Coat review
Lakme Eyeconic Kajal Black Review and Swatches
Lakme eyeconic white kajal review
Lakme 9 to 5 Flawless Matte Complexion Compact Review- Melon Matte
Lakme 9 to 5 lipstick review- Coral Case Crease-Less Creme
Lakme 9 to 5 Lip Color Review- Plum Pick
Lakme Enrich Satin Lipstick Review- Shade M422
Other Nice & Affordable Lippies Out There:
Elle 18 Color Pops Lipstick Review and Swatches: Roasty Red
Elle 18 Wildberry Wet Color Pops Lipstick Review and Swatches
Elle 18 Color Pops Lipstick Pomegranate Pie Review and Swatches