Lakme 9to5 Lipstick Pink Bureau Review
Lakme 9to5 Lipstick Pink Bureau Review and Swatches:
By this time regular readers know that I am a big fan of Lakme 9to5 range. Today, I am going to review one of the Lakme Lipsticks I purchased recently that is Lakme 9to5 Lipstick Pink Bureau. The Lakme 9 to 5 range has shades that go well with a lot of skin tones and is really affordable. I hope this Lakme 9to5 Lipstick Pink Bureau Review turns out to be helpful.
The packaging of Lakme 9to5 lip color:
It comes in a golden color bullet, sturdy, and travel-friendly stick with Lakme 9 to 5 printed in white color.
Lakme 9to5 Lipstick Pink Bureau Price:
INR 400 for 3.6 grams
Ingredients:
Contains vitamin E and wheat germ oil. Its shelf life is 24 months.
Formula:
The formula of this Lakme 9 to 5 Lip Color is very comfortable and light weight. Also, the fragrance is mild and doesn't bother much. It settles down in the crease a little bit. A single swipe of a lip balm before the application should make it easier.
Product Description:
'Lakme Nine to Five brings you a range of 15 shades that sit on your lips all day long. Enriched with Vitamin E; it conditions your lips & softens them with wheat germ oil. So, perk those soft, smooth lips with a touch of matte.'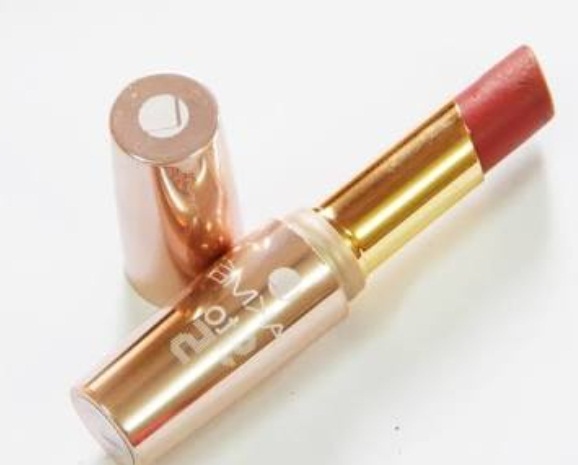 My Experience with Lakme 9to5 Lipstick Pink Bureau: 
Nowadays, it's all about going matte. This shade is a soft rosy pink with micro-golden shimmer particles. It is a lovely, kinda warm pink. It has quite a natural warmth to it. It suits on fair to medium skin tones. For fair skin tones, it looks like a pretty lively pink.  The golden shimmers are not clearly visible but their presence gives a duo chrome touch to my lips under bright sunlight. It is soft with great pigmentation. With a single swipe, you can get pretty much an opaque layer. It successfully hides nearly every blemish and discolorations on the lips. In fact, unlike other Lakme 9to5 lipsticks, this one is easy to apply even on dry lips. Also, there is no need of a lip concealer underneath. It applies evenly on lips and doesn't leave a patchy layer. This shade fades away gracefully and doesn't dry out my lips. The staying is definitely not 9 to 5 as the product claims but it survives around 4-5 hours without heavy meals. The color is not very bold like Lakme 9to5 Lipstick Red Coat, so you can easily wear it during office days or for a casual day out. If you want a more vibrant shade, try Lakme 9 to 5 Lip Color- Plum Pick or Lakme Enrich Satin Lipstick- Shade M422.
Tip:
Keeping the lips properly exfoliated and well-nourished is highly recommended.
Lakme 9 to 5 lipstick swatches: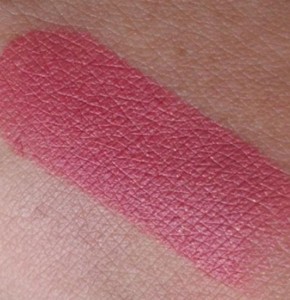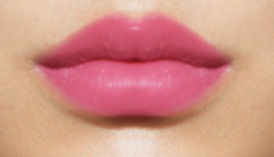 Pros of Lakme 9to5 Lipstick Pink Bureau:
Smooth
Creamy and non-drying matte finish
Great pigmentation
Soft texture
Easy to apply
Mild scent
Travel-friendly
Cons of Lakme 9to5 Lipstick Pink Bureau:
It is a little drying for dry lips.
It may look really cakey if too many layers are applied.
The golden shimmer becomes more prominent once the color starts to fade.
Rating:
4.6/5
Do I recommend buying Lakme 9to5 Lipstick Pink Bureau?
It has a wonderful powdery matte texture with an amazing pigmentation. I totally recommend this for the versatility of a soft daytime look. So, is my Lakme 9to5 Lipstick Pink Bureau Review helpful? Let us know in the comments below.
Related products:
Lakme 9 to 5 Lipstick Shades With Price and Swatches: Primer + Matte
Lakme 9to5 Lipstick Red Coat review 
Lakme 9to5 Lipstick Red Chaos review 
Lakme 9to5 Lipstick Tea Break review 
Lakme 9to5 Lipstick Toffee Nexus review 
Lakme 9to5 Lipstick Pink Slip review 
Lakme 9 to 5 lipstick review- Coral Case Crease-Less Creme
Lakme 9 to 5 Lip Color Review- Plum Pick
Lakme 9to5 Lipstick coffee command review
Lakme 9to5 Lip Color- Brownie Point Review
Lakme Enrich Satin Lipstick Review- Shade M422
Lakme Eyeconic Kajal Black Review and Swatches
Lakme Eyeconic White Kajal review
Lakme 9 to 5 Flawless Matte Complexion Compact Review- Melon Matte