How to increase page authority of your website
Page Authority (PA) is of critical concern to most of the SEO experts. Most common SEO strategies such as quality content creation and link building are solely done with a purpose of enhancing the authority. However, authority alone can't ensure the search visibility. Contextual relevance is also needed with the query but it is undoubtedly a strong indicator of general SEO performance. Let us take a look at how to increase page authority.
Also, read: 6 Must use easy SEO tools for every blogger out there
How to increase page authority: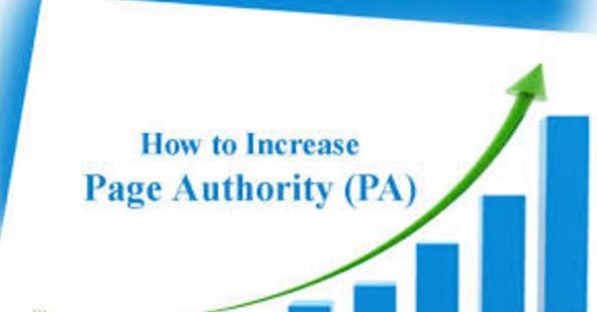 Also read: 5 Biggest and dangerous blogging mistakes all beginners do and how to avoid them
1.) The first step to follow when you are wondering how to increase page authority is to create a page on a domain that has a high authority. Click here to read How to increase Domain Authority.
2.) Make sure that the content of a given page is highly relevant, detailed and plagiarism free.
3.) Ensure that your page is fully SEO optimized and functional. Use Yoast SEO Plugin.
4.) High-Quality Internal linking to and from the page should be included. That means, insert relevant links in your content. The better your content ends up being, the more likely it is to be shared, commented or liked by readers – and the more likely other sites are to link to your page.
5.) DO NOT ignore the importance of backlinks.
6.) DON'T FORGET to remove any bad links that might be pointing to your website.
7.) Good and fresh content is the best way to assure a good Page Authority score.
8.) Update your content regularly. I would like to share my personal experience here.
I did an experiment where I posted twice per week for a month. Then the very next month I updated my content every alternate day. To my amazement, my page authority increased upto +14 within a month.
9.) Use of images can have quite a huge impact on your Page Authority. Images can improve SEO as Google appreciates the use of images to complement the written content.
10.) The number of Social media shares is directly proportional to PA.
Also, check out these 17 Things all Bloggers can relate to
Conclusion:
If you follow the above steps carefully, within a month of time you will see visible improvements. Whatever your marketing goals may be, you need to increase the traffic to your site in order to achieve them. To determine whether your web pages will rank high on search engine results pages, you should track the Page Authority of pages. Pay attention to your Page Authority and do what you have to do to increase the score if it's low. Feel free to clarify your queries. If you know of some other tips about how to increase page authority, let us know in the comments below.