Shocking Factors You Never Knew About How To Choose Lipstick For Your Skin Tone
How many times do we end up buying a lipstick and then go on a guilt trip for the wrong choice we made? The unused tubes in your vanity are a proof of that. How about having some basics clear before your next purchase?
Read ahead to know on How to choose lipstick for your skin tone. But before that, you need to know all the different varieties of lipsticks available in the market! Did you know there are 9 main types of lipsticks? Check out this Ultimate Lipstick guide in detail.
The easiest way regarding How to choose lipstick for your skin tone would be to go for a Fitzpatrick scale.

---
Check out these 7 miraculous anti-aging tips that are bound to work!!!
---
Okay, now I know almost every girl is a huge fan of lipsticks and loves to experiment. But you should know that before trying out a bunch of lipsticks you should always practice a proper lip care routine. If you apply too much product on cracked and chapped lips, you might end up having an infection even before you begin to find the perfect lippie for you. Of course, you don't want that!😥 Believe me, I have had this awful experience. Thankfully I now follow a healthy lip care regime. You can also get beautiful lips for a plump pout with these simple tricks!
A.) Knowing your skin tone is easier if you know your skin type.
These points will help you if you are still wondering How to choose lipstick for your skin tone!
1. Pale, porcelain  or ivory skin type:
Skin that tends to burn and not tan when exposed to the sun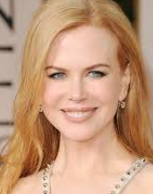 2. Fair, beige colored skin:
Redness when exposed to the sun and no visible tan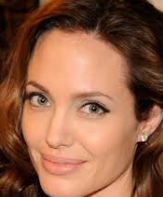 3. Light brown or olive colored skin:
Skin tends to tan with prolonged exposure to the sun with redness.
4. Medium brown skin:
Likely to tan soon with no redness under the sun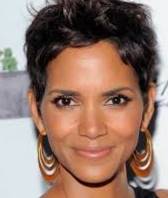 5. Bronze skin tone:
Tans easily without sunburn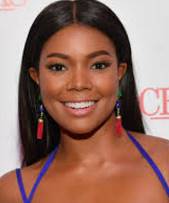 6. Mahogany or espresso color:
Tans easily when exposed to the sun.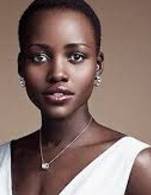 B.) Apart from the skin type knowing your undertones is of great help not only for lipstick but also when you choose hair color.
You can do below two simple tests for the same :
Test 1: White tissue test.
Hold a white tissue next to your face and compare the tones.
1. If you notice yellow tones: You have warm tones
2. If you notice pink tones: You have cool tones
Test 2: Vein Test
Stand under natural sunlight and look at your wrist. Check the color of your veins.
1. Green veins: Warm skin tone
2. Blue veins: Cool skin tone
C.) Now let us know the contrast of our skin.
If you have high contrast between the colors of your skin, hair, and eyes then you have a clear contrast. Example: Pale skin, black hair, brown eyes is a clear contrast compared to Fair skin, Blonde hair, hazel brown eyes.
If you have less contrast with soft ashy tones you have a muted contrast.
Think we are done determining and can choose the right shade of lipstick? Not yet.
D.) Along with Skin tone also determine the shape of your lips:
Now the first question would be why the shape of lips?
Well, some dark and deep colors make one's lips look smaller and bright shades make them look bigger.
Now comes the lipstick color. You must have heard that red is not for the dark skin. FALSE! Red with orange tones or yellow tones is for people with warm undertones and red with cool tones or bluish purple tones is best for people with cool undertones.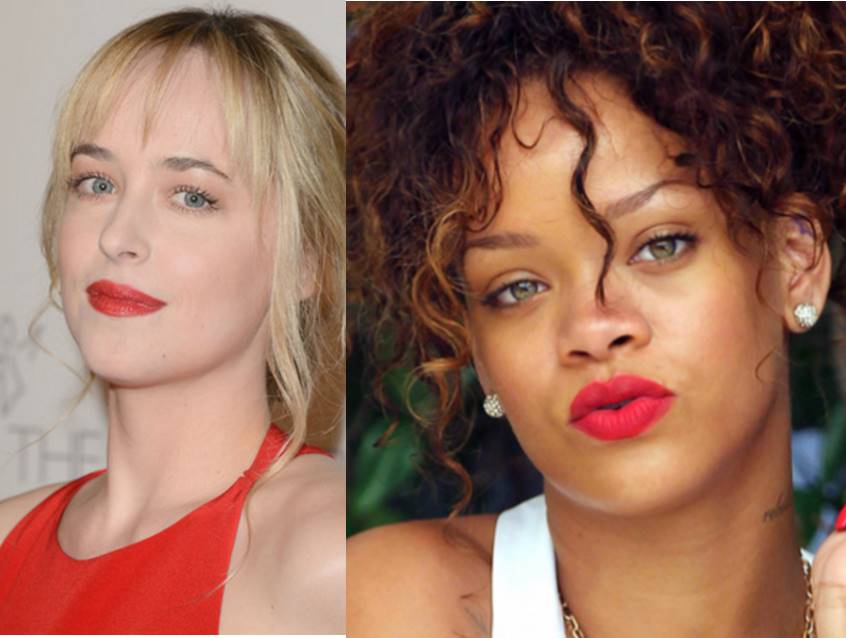 Got the difference in above two beauties?
Conclusion:
You can rock every colour you like, just determine the tones match your skin's undertones and you will slay it for sure!
---
Also: You won't believe this stupidity that is happening in the beauty industry!!!
---
But we are here to help you in shortlisting:
1. Lipstick shades for dark skin tone: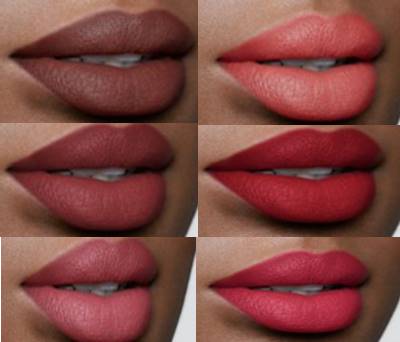 Lakme Absolute Creme Lip Color – Plum Delight
Revlon Lustrous Lipstick – Chocolicious
MAC – Bronze Shimmer
Colorbar Creme Touch Lipstick – Taupe
NYX Matte Lipstick – Alabama
L'Oreal Color Riche – Cinnamon Toast
MAC Smoked Purple
Maybelline Color Sensational Fuchsia Fever
2. Lipstick shades for wheatish skin tone:
Maybelline Colorsensational Blushing Brunette

Colorbar Velvette Matte Bare

Elle 18 Rosy Blush

Elle18 Pomegranate Pie, Pinken

Colorbar Velvet Matte Peach Crush

Maybelline Color Sensational Moisture Extreme Bronze Orange

Maybelline Color Sensational Crazy for Coffee

Colorbar Velvette Matte Bare

Elle 18 Cinnamon Bun

Maybelline Fatal Red
3. Lipstick shades for fair skin tone:
NYX Matte Lipstick in "Pure Red"
Bobbi Brown Creamy Lip Color in Soft Blush
Motives by Loren Ridinger Rich Formula Lipstick
M.A.C. Lipstick in Lady Danger
Bobbi Brown Creamy Lip Color in Coral Pink
Maybelline Color Whisper in Coral Ambition
MAC lipstick in Sushi Kiss
Maybelline New York Color Sensational Lip Color in Coral Lustre
Revlon Matte Lipstick Strawberry Suede
L'oreal Paris Infallible Lipstick Enduring Berry
Revlon Crush
4. Lipstick shades for all skin tones:
With the majority of brands based outside India, there is a possibility of getting confused when choosing a lipstick for Indian skin tones.
The answer to How to choose lipstick for your skin tone for Indian skin is easier now for Sugar cosmetics have come up with shades that compliments the Indian skin tone really well – check out the matte as hell crayon lipsticks by Sugar.

Watch this amazing video explaining some more crucial details about How to choose lipstick for your skin tone!