The Ultimate Guide To Hair Styling Tools- Hair Straightener, Diffuser and Dryer
Hairstyling and hair styling tools – something that we all would love to master, especially with the hair styling tools in the market and the internet – Manuals are a history.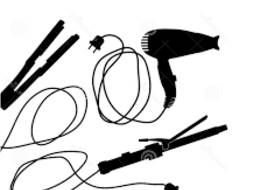 A youtube tutorial and your newly bought device are all you need to sport the runway look. But with a variety of options available in the market, it gets a bit confusing as to which product would suit you the best. So here we have a compiled short briefing on most common hair styling tools.
Read ahead to learn more about how to choose your hair styling tools.
Hair Straightener :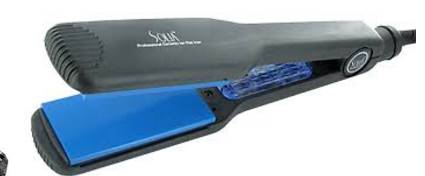 Pretty clear – this tool is to straighten your hair. Two electrically heated plates that flatten your otherwise textured hair follicles giving it a pressed straight look.
No, this does not end here. Your hair type and the plates of a straightening or flat iron is where decision making comes. Apart from the plate width below briefing will give you a clear idea of how to choose hair straightener for your hair type.
1. Ceramic plates :
Best suited for Fine hair –straight to wavy.
Now, this is the most economical option and flattens or straightens the hair at comparatively a lower temperature. Ceramic heats up quickly and distributes the heat evenly reducing the chances of frizzy hair.
2. Titanium plates :
Best suited for Thick and coarse hair which is otherwise difficult to straighten.
Heats up faster than ceramic and holds the temperature for even straightening. Chances of heat damage to fine or delicate hair are more.
3. Tourmaline plates :
Best suited for Coarse hair.
Tourmaline is a crystal and iron plates are coated with tourmaline powder and this is done majorly to reduce friction.This iron can be used at lower heat because it is quite effective at distributing the heat.
For any flat iron to be used: YOUR HAIR SHOULD BE DRY. NOT WET OR DAMP. JUST PLAIN DRY.
Hair Dryer: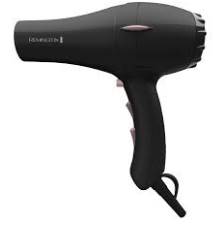 I suppose for a majority of us this tool is the first hairstyling tool we experiment with.
A hair dryer simply helps by blowing hair in your wet hair and drying it up by evaporating the water.
Again it uses heat to dry your hair, so a lower temperature setting and going easy on your hair is advisable to avoid any heat damage.
What to look for when deciding on a hair dryer?
1. Wattage :
The more it is the lesser time it will take to dry your hair. If a motor does not have a sufficient wattage then you are only heating up your hair with very less wind which will only dry and damage the hair.
2. Ionic heating :
Again here the insides of the tool are coated with tourmaline to add negative ions to the wet hair and sealing the cuticle without any moisture for a sleek shiny look.
Also look for options like a cold button – it will help seal the cuticle and add shine to your styled hair.
Diffuser:
Hair drying is more of blowing hot wind into your hair, however, the heat is not evenly distributed and also chances of heat damage are more. And yes a blow dryer without proper heat diffusing accessory only creates a messy frizz and makes hair unmanageable.
A Diffuser is meant for distributing the heat evenly and reduces the chances of frizz. It comes as an attachment for your hair dryer and adds great volume to your hair.
For people with curly hair: they benefit the most with a right diffuser.
Because blow drying curly hair otherwise gives one a nightmare of frizz.
Diffuser types :
1. Flat vented Diffuser :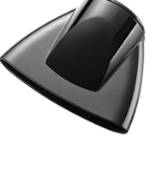 This is the most common one and it helps in adding a shine by sealing the cuticles.
2. Sock Diffuser :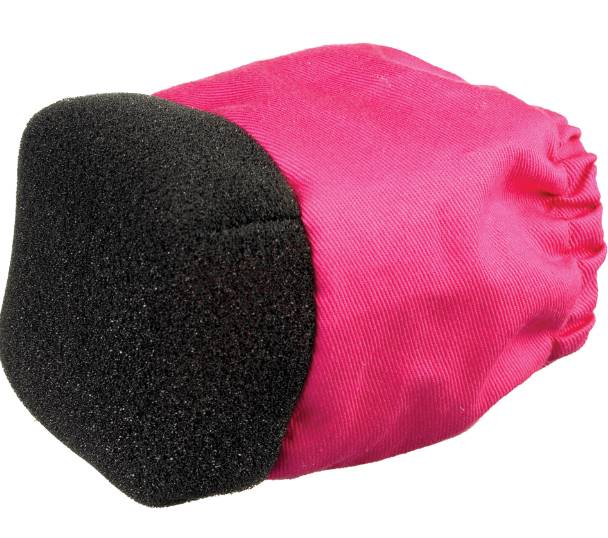 Travel-friendly as it is available as an accessory that can fit any model of a hairdryer. As the name suggests, it is to be slipped onto the dryers end as a sock. This sock is nothing but a heat-resistant mesh.
3. Finger Diffuser:
This one is used to add volume in hair and give it a bouncy look. It is a boon for people with curly hair. Controls Frizz.


How to use a diffuser on your hair?
Diffusers are to be used at low to medium setting and it spreads the heat evenly into your hair reducing the damage caused by heat and giving maximum results in minimum time.
For curly hair: Finger diffuser helps maintain the softness and shine locked in your ringlets. One just has to build up a good scrunch in your strands and hold the diffuser towards the scalp.
TIP : Always use a heat protectant for your hair before heat styling them. Damage done by heat is not reversible.