Hi, my Angeles!! I am so excited for today's eyetex dazzler eyeliner review. Eyetex is a well-known brand in South. Although the company is gaining popularity in the north as well and products from the brand are easily available online and stores as well, just might need a little search. It is also one of the most affordable brands in India that delivers good quality products.
Dazzler eyeliner Price:
INR 54 for 6.5 ml.
Packaging:

The packaging of the eyeliner reminds me of a nail paint. It comes in a small glass bottle. Just simple and perfect for traveling. The brush of the eyeliner is thin, which I really liked.
Key Ingredients: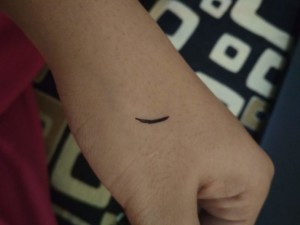 This is really disappointing as no information regarding the ingredients is mentioned in the packaging.
Dazzler eyeliner review My Experience: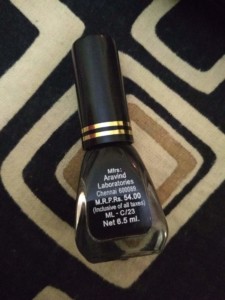 I had bought this eyeliner on one of my friend's recommendation. And without a doubt, I am quite impressed with the product. This liquid eyeliner is pitch black. The brush tip is quite thin so it makes it really easy to do precise winged eyeliner with it. The consistency of the liner is slightly thick just like a gel liner. It gives a really nice matte finish after drying which I really liked.
It takes around thirty seconds for it to completely dry up. Although I am more comfortable with using a felt tip liner, this was soo easy to work with. One great tip is that if you are irritated with having your kajal smudged all the time. Just apply your regular kajal and just apply a coat of this eyeliner over it and let it dry. This is not only going to make your kajal darker but also you are going to have smudge free kajal all day long.
The funny part is that I have tried this trick with other liners as well but for some reason, it just works with this only. I don't know how many of you must have tried the Lakme insta liner, but I found it to be a pathetic product from such a well-known brand. This liner is any day better than the Lakme one and its actually half the price.
Pros:
• It is smudge proof.
• The eyeliner is water resistant.
• Gives a matte finish.
• Travel-friendly.
• Easy to apply.
• Dazzler eyeliner price is so affordable.
• Does not flake at all.
• The product comes from a good brand.
Cons:
It is an amazing eyeliner, the only con being the ingredient list should have been listed in the packaging.
Ratings: 4.5/5
Do I recommend?
It must have been clear from my review that I surely recommend this product. If you are on a budget or just looking for a good eyeliner, in general, this is your go-to product. Trust me you will not be disappointed.
Will I repurchase?
YESS… It is a really good eyeliner and I will any day prefer it over any other eyeliner that I have purchased till now.
So did you like my dazzler eyeliner review? Make sure you share your experience with the product and tell us f you like it.