Choose the best bridal lehenga: Things to keep in mind
Best Bridal Lehenga, Many of us secretly have been saving pins of wedding lehengas on our Pinterest account in a private locked board. Pinterest and online shopping have made it easy for us to choose from a wide range of lehengas but not all that trends is the best choice. With that, we are here to share some tips and things to keep in mind when you hunt for the best bridal lehenga.
Read ahead to know more about how to proceed with your wedding day shopping and find the best bridal lehenga for yourself.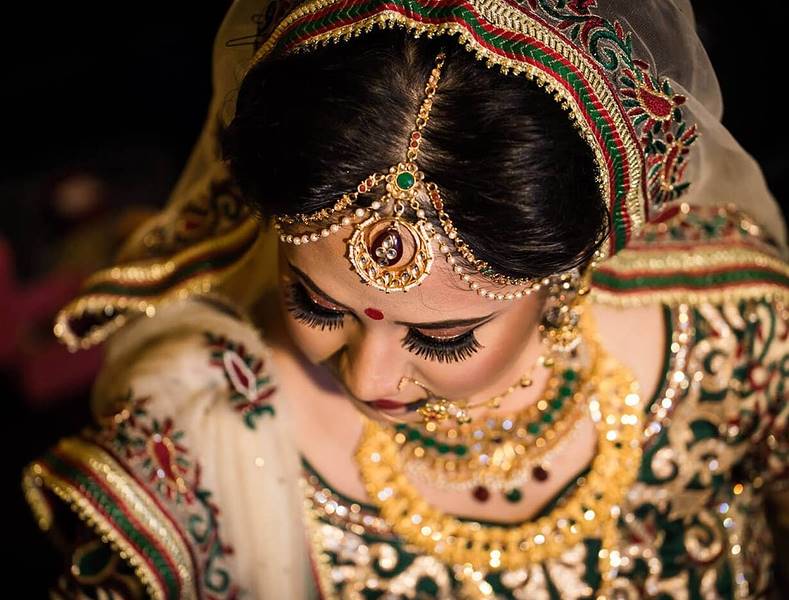 1.Body Shape:
Identify your body type and choose what compliments it the most, if you are on the heavier side don't go for cuts and fabrics that will highlight it more plus we have the wedding photoshoot and for some reason, these cameras make one look more full.
a.Hourglass :
experiment with blouse designs in a single tone, more on collared blouses or halter neck ones over broadly shouldered ones.
b.Pear-shaped body:
Choose from wide A shaped lehengas or go for flared panels starting from the waist. Concentrate on blouse when it comes to intricate designs or colors, keep blouse loud in comparison to the lehenga to draw attention to the upper portion of the body.
c.Petite figure:
Choose single colored lehenga with vertical designs or patterns to elongate the overall look, also go for high-waisted lehenga to create an illusion of longer legs.
2.Skin Tone:
Choose colors that compliment the skin tone and not what is trending as the color of the season. While choosing colors keep the location and theme of your wedding also planned. Colour coding wedding attires with your Groom to be is also popular.
Don't go overboard with Glitter and Jewellery, Agreed Marriage is not a regular thing don't make it so loud that you end up embarrassed later.
3.Customize :
Customize the lehenga, you really don't want your guest at the wedding to turn out in the same wedding dress. In order to customize go for blouse and lehenga shopping keeping your choices listed. You can decide on what type of work or ethnicity you want in the fabric.
That being said ensure that you choose a breathable and comfortable fabric, staying in it for long should not make you grumpy because of discomfort. Choose a combination of prints and solid colors. You can go for florals or abstracts based on your choice.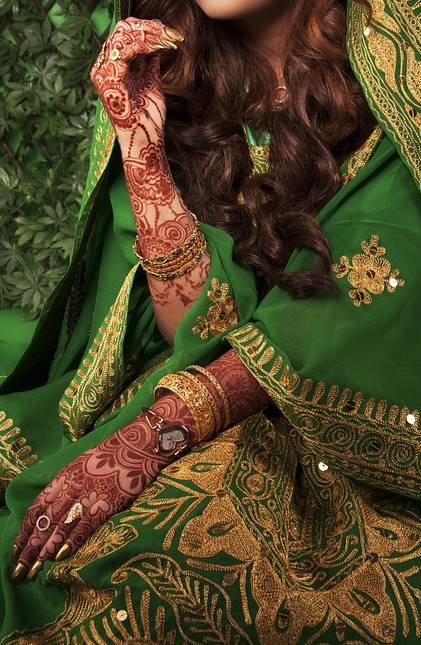 4.Dupatta:
This has to be the most important part of the best bridal lehenga shopping. Make sure the inside of the dupatta does not have a dark shade, go with bright colors. It is not necessary that a bridal dupatta should weigh more than the whole dress, you can have embellishments without the weight if you decide well on the fabric and type of drape in advance.Add textures to the dupatta.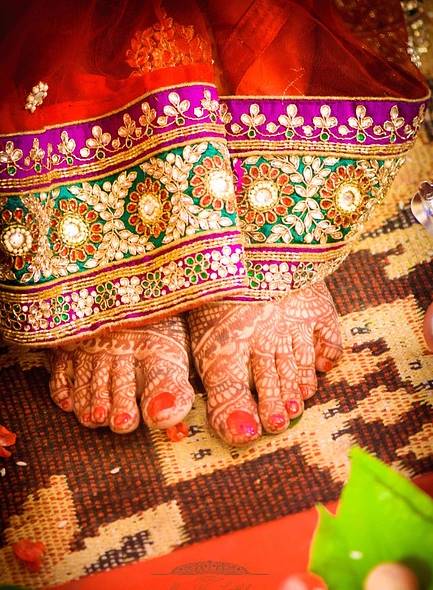 5.Season:
Many of us tend to ignore this but this has to be the first thing on your mind. If you have a summer wedding go for breathable summer friendly light on skin fabrics like chiffon, cotton or georgette. For a winter wedding, you can experiment with a wide range of fabrics from silk, velvet to brocade, crepe etc.
6.Embellishments:
Go for variety in Tassles. All embroidery or zari work only makes the lehenga heavy. Tassels or pompoms will add more fun element of the dress.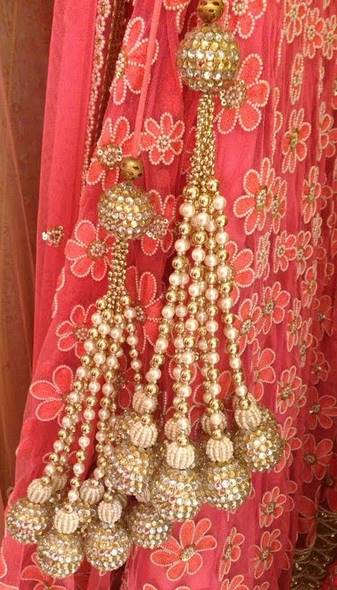 7.Embroidery:
Decide on what you want embroidery on the fabric. Flowers and paisley is common. If you have a better pattern or even your own love story get it embroidered to give it a personal touch.
8.Accessories:
Everything from the earring, Maang tikka to waist belt and shoes is to be decided in advance. You can even get your jewelry pattern and embroidery matched or replicated by designers.
9.Cape:
If you don't like carrying the dupatta drape then go for a cape, match it well with the lehenga shape and body shape, it gracefully sits on your shoulders adding more grace to the overall dress.
10.Comfort:
This ideally should be on the top of the list but this is the most forgotten one so let it be the conclusion of this post. Decide on what you want, you have to wear this attire for more than 5-6 hrs and it should not be a task. The fabric, design, stitch, weight, the color should be something that you can be comfortable in for long hours and move freely.
If you decide on having a lightweight lehenga then the market has a lot to offer from thread work lehengas to flowy light material fabric and satin borders. Same with the blouse, work on sleeves that are comfortable to carry during the day, it should not suffocate you or make you conscious.
11.Trials:
Best Bridal Lehenga hunt is tiring at times but trials and retrials are a must to ensure you have the right fit. Nothing too tight or too loose just perfect to avoid any last minute issues during the D DAY.
Getting married is not easy. Plus bridal shopping and all the stuff makes it even more exhausting and stressful for the bride.
We hope you have a better idea of what to look for and how to look for when going for your bridal shopping and eases your process to some extent.
Let us know what you experienced in your wedding that could serve as a tip for brides to be in the comments section below.