Caboki Review: All Questions Answered With Before And After Photos
Due to the amount of stress and tension in today's lifestyle, hair loss has become a huge problem among people of all ages. Especially, if you are young and facing the problem of hair loss, the situation can become quite embarrassing for you. Professional hair loss treatments are not affordable to everyone. So, Caboki came up with what can be called as one of the best solutions for hiding hair loss that is the Caboki Hair Building Fibre. Today I am going to review the Caboki Hair Building Fibre medium brown shade with Caboki Before and after pictures. I purchased this product 7 months ago and I am very happy with the results. I hope my Caboki review helps millions of people out there who are suffering from any kind of hair loss.
What is Caboki?

When people hear about Caboki they usually think that it is some kind of paint or a polish for the scalp. NO! Caboki is a hair loss concealer, that means it is meant for hiding hair loss. The brand claims that Caboki is made up of natural fibers from plants and is safe even for sensitive scalp.
Caboki: How It Works:

The bottle dispenses tiny microfibers that cling to your existing hair. This makes you appear like you have much more hair than you actually do. Let us understand the science behind these Caboki Hair Building Fibers. Unlike most other hair loss concealers available in the market that use wool or keratin fibers, Caboki uses a plant fiber known as Moroccan Gossypium Herbaceum. This plant material is known to carry a negative charge, unlike wool that has a positive charge. Human hair carries a positive charge. Since opposites attract, the Caboki hair building fiber clings on to your existing hair much better than other hair loss concealers.
According to the official Caboki website, "When you apply Caboki onto a thinning area of your hair, the product automatically clings to your hair like millions of tiny magnets. Each thin wisp of your hair instantly becomes thicker and fuller, eliminating those embarrassing thinning areas."
In reality, it doesn't exactly stick on like magnets but it does, to some extent, cling to the existing hair.
Caboki Color Chart: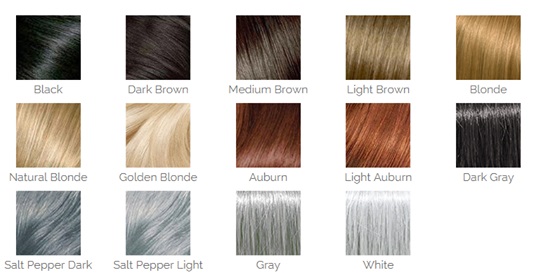 Caboki hair building fiber comes in a good variety of 14 shades. It is almost a certain thing that you will find the color of your choice. Even if you don't, you can mix and match the shades to obtain the desired color. Let us take a look at the Caboki color chart which consists of the following colors:
Black
Dark Brown
Medium Brown
Light Brown
Blonde
Natural Blonde
Golden Blonde
Auburn
Light Auburn
Dark Grey
Salt Pepper Dark
Salt Pepper Light
Gray
White
Caboki Price: Where To Buy Caboki
You can purchase the product or a Caboki free sample from the official Caboki website.
$12 for 6 grams (0.21 oz)
$19.95 for 16 grams (0.56 oz)
$50 for 30 grams (1.06 oz)
As for Indian residents, follow only these links for genuine Caboki since there is a lot of fake stuff out there (even on Amazon)!

My Experience With Caboki Hair Building Fiber- Caboki Review:
I purchased Caboki Medium Brown (30 grams) 7 months ago. Let me explain you my Caboki review with before and after pictures. I have very thin hair with less hair on the crown area. A few years ago, some hormonal changes took a toll on my hair. People used to make fun of me, called me names and teased me regarding my scanty hair on top. I went to many dermatologists but the treatments were way too expensive for a middle-class girl like me. So, I had to do it the hard way. I tried many home remedies to promote hair health. But as everybody knows, any kind of treatment takes some time to come into effect. In my case, the time was in months and years. So, what to do in the meantime? I couldn't just walk around with half a bald head. That is why I decided to hide my hair loss till I wait for those treatments to give actual results. I started searching for hair loss concealing products. That's when I came across Caboki.
My parents always thought that it doesn't matter how you look, so they didn't pay for it. So, after looking at like a 100 Caboki review from different websites and saving up for 2-3 months from my allowances, I finally managed to purchase Caboki Medium Brown (30 grams). I was really worried about how the product would turn out since I had spent a lot on it. Well, at least for me it was a lot since I am a student and my parents refused to pay for it. But I am sure it is the most affordable option for most of you out there. So, I read the instructions on the box and tapped it on to the thinning areas on my head. I was actually dancing with joy! Finally, I didn't have to hesitate in front of people or try to cover my head with a hat or a scarf. For the first time in many years, I walked out of my house without worrying about people making fun of me. I was severely depressed due to the scanty amount of hair on my head. But all those negative thoughts vanished within seconds! This was a boon for me. I couldn't do any up-do hairstyles but now I was free to style my hair according to my wish. Totally worth every penny!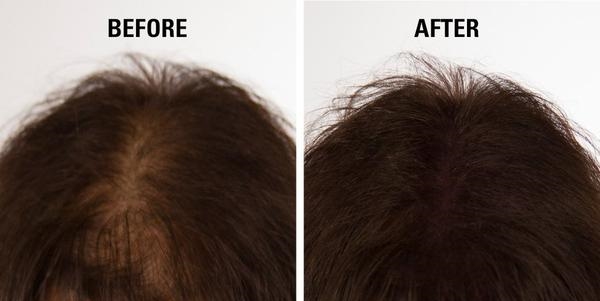 Although I cover up the thinning areas on my head with Caboki, here are some therapies I do to increase hair growth that really work. If I continue these procedures along with using Caboki for covering hair loss, in a few years I wouldn't even need the product anymore. So, I strictly recommend you to at least take a look at what I do, since I am getting great results-
Although, there have been many Caboki negative reviews on various websites because people are just expecting too much. So let us take a look at what Caboki can and can't do.
Pros:
Considering my Caboki review, I use Caboki without a fixing spray, it
Instantly gives an appearance of thick hair
Appears as if you have a lot more hair than you actually do
No show-through scalp
Defines hairline
Survives wind and sweat
Doesn't stain pillow (At least in my case, where I apply it only on the crown area)
With touch ups, it can last for 2-3 days without a hair wash
Cons:
Does not survive rain
Doesn't cover gray hair (Why would it? It's not a hair dye)
Caution:
Yes, the product is quite magical. But you have to take certain precautions even if you are using a spray to lock in the fibers.
WATER IS THE ENEMY! Be very careful. Not even accidentally can you spill water on your hair. Otherwise, the product will start to pour down your face and the situation would be quite embarrassing.
DO NOT let anyone play with your hair. If you run your fingers through the area on which you have applied Caboki, you will catch some product on your fingers.
Select a shade that perfectly matches your hair color. If you don't find it, you can also select a shade that is just a little lighter than your hair color (NOT MUCH). If you select a color that is not even remotely similar to your hair color, the product will look weird. You can always mix two different colors to get the desired shade.
How Long Does Caboki last?
By looking at the above pictures of my hair you have an idea about how much product I use to cover up the thinning areas. For me, it lasts for about 10 months if I use it carefully without any wastage. So, you can calculate how much time this is going to last for you! This is one of the reasons for my super positive Caboki review!
Caboki Side Effects:
Since I purchased genuine Caboki, I haven't encountered any side effects so far.
Fake Caboki- How To Identify:

Since the product is becoming increasingly popular, many unscrupulous companies and individuals are trying to cash in by flooding the market with cheap imitations of Caboki Hair Building Fibres.
Never buy Caboki products from e-bay.
Amazon is also filled with fake Caboki but there are some genuine products there too. So if you are purchasing from Amazon, do it via the links mentioned above.
Click here to identify the authenticity of Caboki.
I wrote this Caboki review for those who are suffering from hair loss and are struggling to find ways and means to cover up thinning areas. I hope my Caboki review turns out to be beneficial to you people. Was this Caboki review helpful? Let me know in the comments below.