BBlunt Intense Moisture shampoo review
Hello World! Today I have for you the BBlunt Intense moisture review. This shampoo is specially meant for really dry and frizzy hair. This brand offers some really high quality products and is gaining popularity in the country day by day. I have been using this shampoo for more than a year now and now sharing my experience with you guys.
Price:
INR 675 for 400 Ml.
Packaging: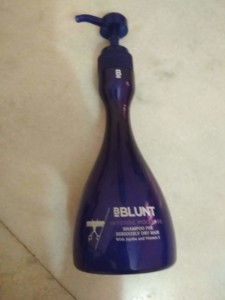 This shampoo comes in a dark blue plastic bottle. It has a pump dispenser. The packaging is sturdy, convenient to use and hygienic. It is not really a travel friendly packaging though cause the bottle is huge. It has all the important information regarding the product printed at the back, which is a good thing.
Key Ingredients:
Jojoba oil, Vitamin E, Wheat germ oil, Hydrolyzed Keratin.
Product description: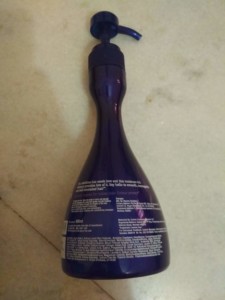 The company says it is specially made for dry hair and the shampoo provides a lot of moisture to the hair and makes it smooth, manageable, and well nourished. They say it is specially created for Indian hair with a unique color protect formula.
Bblunt Intense Moisture shampoo review
My Experience: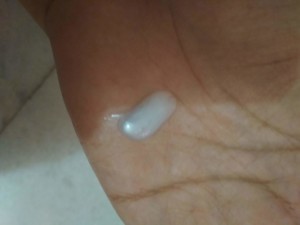 This shampoo is of pearl blue color. The consistency of the shampoo is not too thick nor too runny. The texture of the shampoo is silky. It has a light floral fragrance which is mild. You just need a few pumps of the shampoo as it spreads evenly on the head. The shampoo produces rich lather and removes all the oil, dirt and grime from the head in just one go. I have dry, wavy and frizzy hair. After using this shampoo my hair felt smooth, non-frizzy and very manageable. After trying so many shampoos, I have to say that I'm satisfied and amazed with this product. The hair stays smooth and frizz free for longer period of time. The shampoo did not have any effect on hair fall, it did not stop nor it increased hair fall. Although it does not claim to that it stop hair fall also.
Pros:
• Packaging is nice.
• It has ingredients that nourish the hair.
• Makes hair soft and manageable.
• Keeps hair frizz-free.
• Can be used on colored hair.
Cons:
• The shampoo is expensive.
Ratings:
4.8/5
Do I recommend?
Yes a hundred percent. If you are suffering from really dry and damaged hair. This shampoo is just for you. If it suits your budget just go for it without thinking twice.
Will I repurchase:
Yes surely. Although it is an expensive product but it does manage to keep my hair manageable. I'm surely going to repurchase it, but on a sale only.
So did you like the BBlunt Intense shampoo review? Let us know if you have used the product before and how was your experience with it.