Bblunt Intense Moisture Conditioner
Hi my Angeles! How are you all. Today I have for you the BBlunt intense moisture conditioner review. I got this conditioner with the shampoo and wanted to test it out. I have had heard such good things about the brand, and it is really becoming popular in the country. Well I have just started buying a few products from the brand a few months ago, and hey I am not complaining. They do have some really good products to offer and I haven't been disappointed yet.
Price:
INR 450 for 200 ml.
Packaging:
I absolutely love the packaging. It comes in a deep blue round packaging, which is quiet new and soo cute. Unlike the shampoo, the packaging of the conditioner is travel friendly. It has a flip top cap. The packaging is different and I really liked it.
Key Ingredients:
Wheat germ oil, Jojoba oil, Hydrolyzed Keratin, hair moisture complex.
Product description: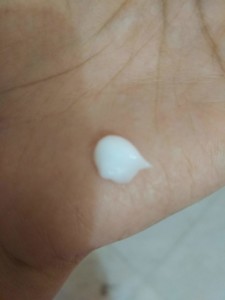 This moisture-rich conditioner makes out-of-control hair manageable. It smoothen's, softens and adds shine. Show your hair some love.
My Experience:
So as I mentioned I had bought this conditioner with the shampoo. The conditioner is white in color, just like normally conditioners look like. It has a nice floral fragrance that is not too strong. The consistency of the conditioner is thick. So after washing off the shampoo, I just use a little dollop of this conditioner and apply to the lengths of my hair and leave it for like a minute or soo. Then after just rinse it off. This conditioner works like magic along with the shampoo. It makes the hair so manageable. My dry and frizzy hair are instantly changed into silky smooth and nourished hair. It just gives brilliant results, with keeping the hair well moisturized and protects the hair from the humidity and heat.
Pros:
• Great packaging.
• Gives intense hydration to the hair.
• Makes hair smooth and manageable.
• Can be used n colored hair as well.
• Little amount is needed.
• Travel friendly.
• Makes hair frizz-free.
Cons:
• It is an expensive conditioner.
• It contains parabens which is disappointing.
Ratings:
4/5
Do I recommend?
Yes. The product certainly does what it claims. It is especially helpful if you have dry damaged hair. It is a perfect conditioner for people who have wavy or curly hair as it makes hair so much easier to manage.
Will I repurchase:
For sure yes. It works really well with the shampoo, although it is a bit on the expensive side but the product is really worth every penny. And I think I have found my holy grail conditioner. Just it would have been so much better if it did not have parabens .
So did you like the BBlunt intense moisture conditioner review? Do tell us f you have tried the product and how was your experience with it.
RELATED: