Weird makeup hacks every woman should know- Part 2
Hello, beauties! I hope my previous beauty tricks and makeup hacks worked wonders for you. I stated earlier that I'll be posting various hacks time to time. So here I am with another set of beauty tricks and weird makeup hacks every woman should know made for quick enhancement of your beauty!
1.) MAKEUP HACK #1 – REUSE MASCARA BRUSHES
Sometimes you get a mascara brush you really like. You don't have to throw it away when the mascara is gone. Clean it off, and use it with other types of mascara. I even keep one brush clean to separate my lashes after I have put my mascara on. I hate it when my eyelashes get clumpy so I brush the clumps out with the clean mascara brush to separate the lashes. Your lashes will look more fabulous!!!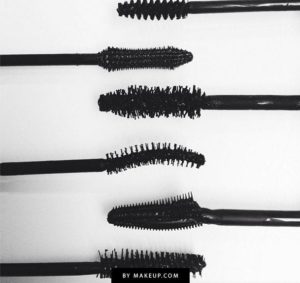 2.) MAKEUP HACK #2 – REVIVE DRY MASCARA
Does your mascara dry out too quickly? If your mascara hasn't reached its three-month expiration date but it's getting a little flaky or dry, don't throw it away. Try and revive it with a couple drops of saline solution (eye drops). This will make it moist and it will work as well as it did when you first bought it. 😉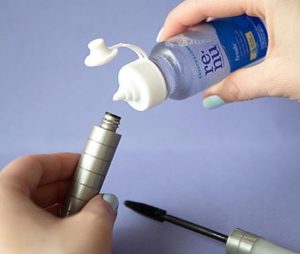 3.) MAKEUP HACK #3 – HOW TO FIX A BROKEN LIPSTICK
Ever accidentally broken your favorite lipstick and hardly used it? Well, now there is a solution. Melt the broken end a little bit with a lighter or match, then reattach it to the stick. Hold it together for several seconds then wind down the stick and put it in the fridge for an hour to set. Presto, it's fixed.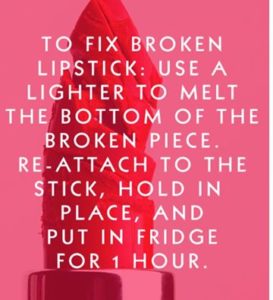 ---
Also, Read Weird makeup hacks every woman should know- Part 1
---
4.) BEAUTY TRICK #4 – PROPER CONTOURING
When applied right, proper contouring can define your cheekbones and jaw line, reduce the look of a double chin, narrow your nose and lift saggy eyes. It's basically using makeup to accentuate your features.
You can buy contouring kits for this purpose, but you can simply use a bronzer or a powder that's a few shades darker than your skin and a foundation that is a few shades lighter for highlighting. For the most part, your t-zone and under eye area is where you want to highlight and under your cheekbones. Your jawline and neck are where you want to define with the darker color. Just follow the guide below.
Blending is key to get a natural look. This may take some practice at first. Have fun practicing!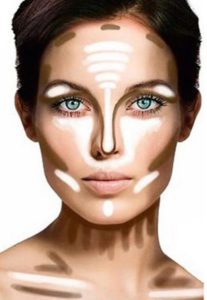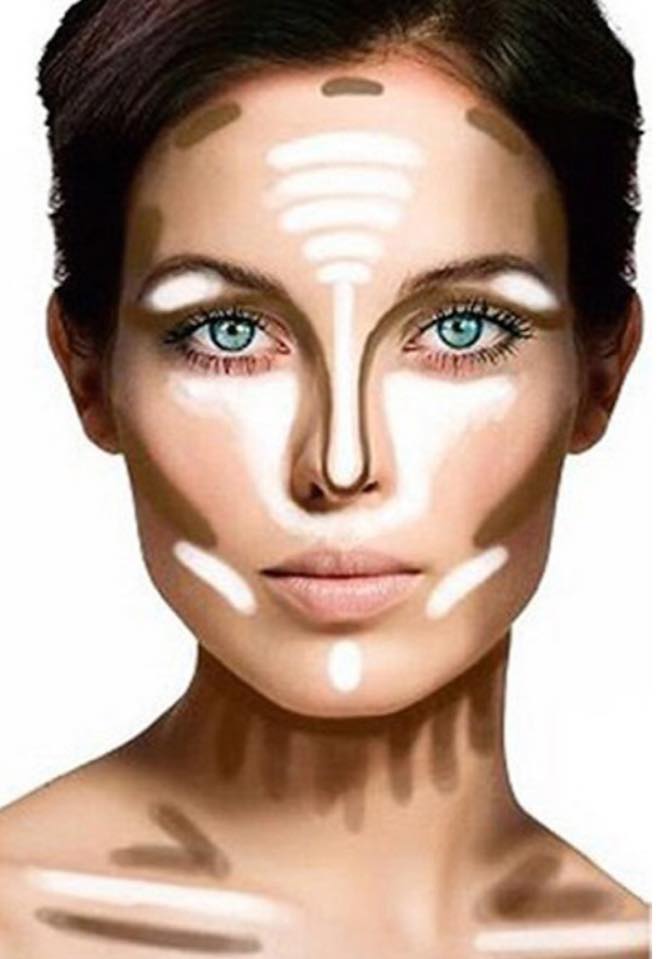 5.) MAKEUP HACK #5 – AN ALTERNATIVE TO GEL FOR YOUR EYEBROWS
Instead of using gel for your eyebrows, applying some ordinary hairspray. Spray some onto a special eyebrow comb, or use an old mascara brush. Smooth out your eyebrows right after using the spray. This is one of the most important makeup hacks every woman should know.👍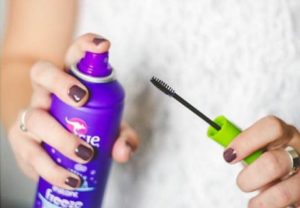 Stay tuned for more beauty tricks and hacks! I hope these weird makeup hacks help you.