7 Awesome Features Every Master Bathroom Should Have
One of the most important parts of the daily routine is the use of master bathroom. It is a lot more than just a place to take a shower. The master bathroom has to be the very own corner of the house where you can relax and unwind. It also acts like your very own spa after a hectic day of work. Whether you are looking for new shower heads or the latest Shower panels, here we have for you the seven features that must be a part of your master bathroom.
• A good storage: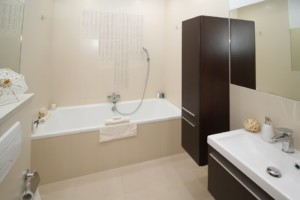 For de-cluttering, it is essential that everything is in the right place. But the space has to be made for this. You can get custom- designed cabinets for your bathrooms. This is going to maximize the storage space. Also a good idea is to add interior accessories that will help in organizing products that are often used. You can try having drawers that have duplex outlets. So on one side you can have hair dryers and the other side medicine cabinets. By doing this you will have ample of space for all the things and still it will look neat.
• Tiles can change the overall look: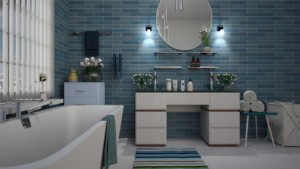 To personalize your space adding tiles with different colors and patterns can be an easy way. For the classic look you can go for the custom mosaics and if you want something fun you can also incorporate fun materials like mirrors on walls or Thassos marble.
• Lighting is important: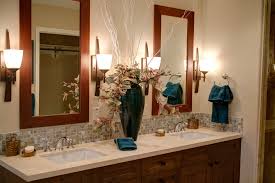 A lot of the times, people don't pay much attention to bathroom lightings. But remember it is important when you are getting ready in the morning. Lighting also brightens up the area and makes it look more spacious. Usually the best places to fix lighting are behind or around the mirrors. Make sure for the evening or night times you get indirect accent lighting.
• An unusual shaped bath tub: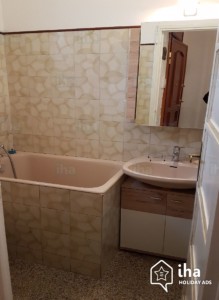 There is a high chance that your master bathroom might not have enough space to add a standard bath tub. But that doesn't mean you can't have one. The latest trend is a sit in style bathtubs. These let you get submerged in water, although you can't completely recline in it. Just add a few steps so that it is easier to get in and out of the tub. These not only save a lot of space and look stylish, but are also cost effective and easy to maintain. Also as these are a really new trend, you can surely impress guests when they have a look at it.
• A clean and sleek interior:
To make your bathroom more welcoming try adding glass countertops. Since these are durable and give a neat look. This bring out a more refreshing feeling to the space. There is a range of design choices, that you can have fun and experiment with. Try to select modern materials that can provide a look that reflects your personality.
• Don't forget the hardware:
A lot of people don't think much about the hardware. By this we mean that it's not on top priority but remember these are the fixtures that you will actually be using every day. Hardware for bathrooms come with choices of different shapes like, square, round or custom made as well. You can be assured that there is something for everyone. You can have faucets that are touch less, heated towel racks and many other such things.
• Luxuries for the master bathroom: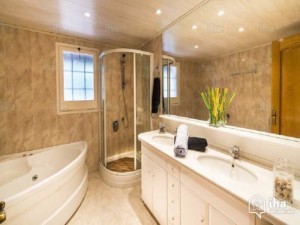 Now some of the things that we discussed above are the basic necessities that every bathroom must have. But what about a touch of finishing that completely transforms your bathing area. Radiant flooring can be one such luxury that you can add. The surface and the furnishing remain warm and feel amazing on cold winter mornings. Also. Warm towel bars can be a great addition if you are looking for something in budget.
So this was a detailed guide to help you with having some amazing features in your master bathroom. These steps will make your bathroom look really stylish but in a budget that is suitable for you. Make sure your master bathroom is a space that reflects your personality.