6 Must use easy SEO tools for every blogger out there
The importance of Search Engine Optimization or importance of SEO can't be denied in the field of blogging. So, today I am going to tell you about 6 Must use easy SEO tools for every blogger out there. If you are reading this, I would request you to read it till the end as this might give a shocking boost to your blogging career as it did to mine!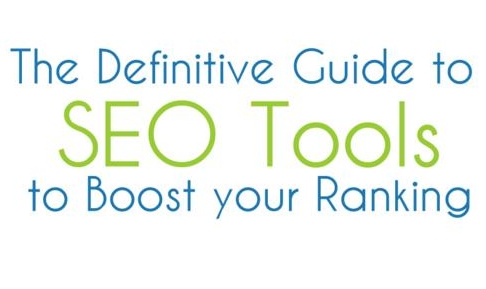 I started using these free tools and my page views boosted by 85%!

Also read: 5 Biggest and dangerous blogging mistakes all beginners do and how to avoid them
Why use this tool:
Duplicated content results in a low page rank. If you publish content that is not unique and original, there is a  higher risk of being blacklisted by Google and other search engines. So, if your goal is to achieve a higher page rank and search engine results placement (SERP) then it's simply not worth publishing heavily duplicated content.
The article you entered is scanned and so is the world wide web. It is very likely you'll see some red lines in your results as common phrases may trigger red flags. If there are some complete sentences that aren't original, this tool will identify its original source. Phrases or sentences shown in red already exist somewhere online and will not pass Google plagiarism test. Click on any red lines and see the original source for your records. When the test is done, you'll be given an exact percentage that tells you how unique your article is.
Why use this tool:
This tool helps you with spelling and grammar check. It helps you to write better by correcting the text by using the advanced technology for correcting spelling mistakes, grammar mistakes and misuse of words with accuracy.
Spelling errors are highlighted in red while grammar, punctuation, and syntax are highlighted in yellow. Click on the highlight and see the explanation for each error including the correction. You can also opt to reject the detected error. When there are several corrections available, you can choose any one of them given options.
Also, check out these 17 Things all Bloggers can relate to
Why use this tool:
Authority is of a critical concern to most of the SEO experts. Most common SEO strategies such as quality content creation and link building are done with a purpose of enhancing the authority.
Enter the page URL you wish to analyze. PA checker will give you the individual Page Authority as well as it's Domain Authority. You'll also find out the number of Linking Roots Domains besides the total number of Links pointing to each page. Finally, the simple Status section will let you know if there are any issues with the PA.
Read here: How to increase page authority
Why use this tool:
Domain Authority or DA is that statistical measure used to find out the reputation of a particular website. It is a statistical number from 0 – 100 to determine how a domain ranks in results of Google search engine.
It checks the authority of your website, giving a score ranging from 0 to 100. Moreover, this tool is easy to use. Provide the URL of the web site you to inspect for its authority and let the tool do its work. Within a second you'll get the results.
Read here: How to increase domain authority
Why use this tool:
The more inbound links you have, the higher your overall Page Rank, right? Close, but not exactly… Google, and other search engines, reward quality over quantity. Website owners and internet marketers try to cheat the system by buying a lot of backlinks for a really cheap price. Google prefers natural links. Low-quality links may hurt you more than they can help.
This tool is designed to show you everything you need to know about the quality of your links. Underneath your results (in the bottom left corner) you will see exactly how many backlinks exist in total. Only 10 results are shown per page. You can navigate through each page in the bottom right corner.
Why use this tool:
There are a lot of factors that determine your website's SEO score. This tool basically explains what is wrong with your site and gives you an opportunity to correct errors.
Enter your domain or page URL, and tick the box to certify that you are not a robot. Click on the "Check SEO" button to generate the detailed report. This is by far the fastest SEO report generating tool.
Let us know how these easy SEO tools work out for you in the comments below.